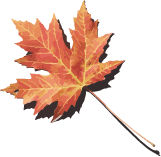 Welcome to Home Park
The Heart of West Midtown, Atlanta
We are fantastically situated between Atlantic Station, Georgia Tech, the Westside Provisions District, and Techwood Drive along the Downtown Connector.
Our Community
Start your membership today and join the movement to help make Home Park a great place to live, work and play.
Meet your neighbors and learn more about Home Park and HPCIA at one of our upcoming events.
Sign-up to receive HPCIA emails on upcoming events, news impacting the community and much more.
Live in the Heart
Home park has a wide variety of housing options- from Single Family homes, to condos and town homes and everything in between. Check out homes for sale in Home Park.
Right in Midtown Atlanta, learn about our home school district. We are members of the Grady Cluster- the best public schools in the city of Atlanta. We also have a variety of specialty and private schools.
Home Park was established in the early 1900's as a community for workers from the Atlantic Steel Mill. We are excited to provide photos and maps dating back to the beginnings of our community.